The Most Durable Flooring Options for Australian Homes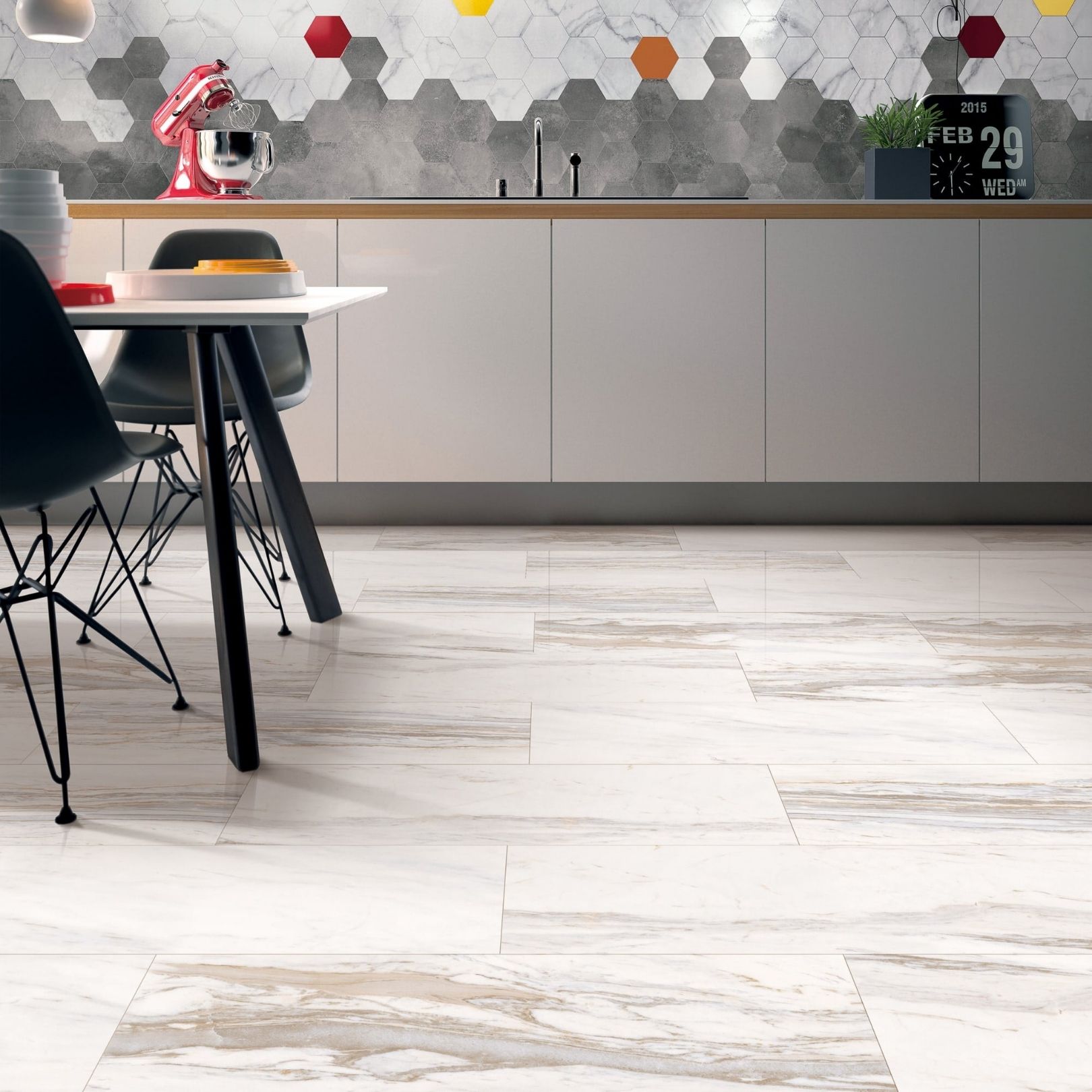 If you're looking for a flooring option that can withstand the harsh Australian climate the wear & tear of everyday life & still look stylish & beautiful, you might be wondering what are the most durable flooring options available. In this blog we'll explore three types of flooring that are known for their durability, longevity & versatility: hybrid flooring, laminate flooring & timber flooring. We'll compare their features, benefits, prices & installation methods & help you decide which one is the best fit for your home. If you are also in the market for the best modern rugs to suit any type of flooring then Adore Rugs has you covered!
Hybrid Flooring
Hybrid flooring is a relatively new innovation that combines the best of both worlds the waterproofness of vinyl & the durability of laminate. Hybrid flooring is made of multiple layers of materials that are fused together to create a rigid plank that can resist water, scratches, stains, & impacts. Hybrid flooring is ideal for areas that are prone to moisture or spills, such as kitchens, bathrooms, laundry rooms & entryways. Hybrid flooring can also handle temperature fluctuations & direct sunlight without warping or fading.
Hybrid flooring comes in a variety of styles & colours that mimic the look of natural wood or stone. You can choose from different textures, finishes, & plank sizes to suit your preference & decor. Hybrid flooring is also easy to install with a click lock system that doesn't require glue or nails. Hybrid flooring typically costs between $35 to $65 per square metre, depending on the quality & design. Hybrid flooring ranges from 5mm-9mm sometimes more sometimes less depending on the company, the higher the thickness the more durable it becomes. However, do keep in mind most hybrid flooring will have a life time guarantee regardless of the thickness, so it is entirely plausible to consider this all as a durable flooring.
Laminate Flooring
Laminate flooring is another popular choice for durable flooring that can mimic the appearance of natural wood or stone. Laminate flooring is made of high-density fibreboard (HDF) with a photographic layer on top that is covered by a protective wear layer. Laminate flooring can resist scratches, dents, stains & fading better than hardwood flooring. This resistance can greatly assist in the durability of the laminate and allows them to be flooring that can last you 20+ years. To add to this, laminate flooring is also easy to clean & maintain with a damp cloth or mop allowing you to clean spills and messes hassle free.
Laminate flooring comes in a wide range of styles & colours that can match any interior design. You can also choose from different thicknesses & ratings that indicate the level of durability & resistance to wear & tear. Laminate flooring usually ranges from 6mm to 12mm in thickness & from AC1 to AC5 in rating. The thicker & higher-rated the laminate flooring is the more durable & expensive it will be. Laminate flooring typically costs between $20 to $50 per square metre, depending on the quality & design.
Timber Flooring
Solid Timber
Timber flooring is a classic & timeless option that adds warmth & elegance to any home. Timber flooring is made of natural wood that has been cut, sanded, stained & finished to create a smooth & durable surface. Timber flooring can last for decades if properly cared for & refinished periodically. Timber flooring can also increase the value of your home as it is considered a premium & luxurious feature due to it being natural.
Timber flooring comes in two main types: solid timber & engineered timber. Solid timber is made of solid planks of wood that are nailed or glued to a subfloor. Solid timber can be sanded & refinished multiple times to restore its beauty & extend its lifespan. Keep in mind however solid timber can be a more prone to scratches as it does not have a protective layer on top but since it can be sanded you can eventually remove the scratches. Solid timber is suitable for areas that have stable humidity & temperature levels, such as living rooms, bedrooms, & hallways.
Engineered Timber
Engineered timber is made of multiple layers of wood that are bonded together with adhesives under high pressure. The top layer is usually a thin veneer of hardwood that gives the appearance of natural wood. Engineered timber can be more stable & resistant to moisture & heat than solid timber. Engineered timber can also be installed over different types of subfloors, such as concrete or plywood.
Timber flooring comes in various species, grades, colours & finishes that can suit different tastes & budgets. Some of the most common species used for timber flooring in Australia are oak, maple, walnut, blackbutt, spotted gum, jarrah, & bamboo. Timber flooring usually costs between $50 to $150 per square metre for solid timber & between $40 to $100 per square metre for engineered timber.
Conclusion
As you can see there are many durable flooring options for Australian homes that can meet your needs & expectations. Whether you prefer hybrid flooring, laminate flooring, or timber flooring, you can find a style & price that works for you. To learn more about these durable flooring options or to get a free quote for your project, contact us today at 02 91663980 or visit our flooring inquiry page. We are happy to help you find the most durable flooring for your home.
Collection 2019
Sale 70% Off
Third slide